Marshall stack with its volume at 11, hard beating drums, deep fat bass and a voice made for howling at the moon. Call Out is the a full length album by the band Dumdefblind. There is a very limited CD edition, but the music is available on streaming and download services.
Links to streaming and download of: Call Out by Dumdefblind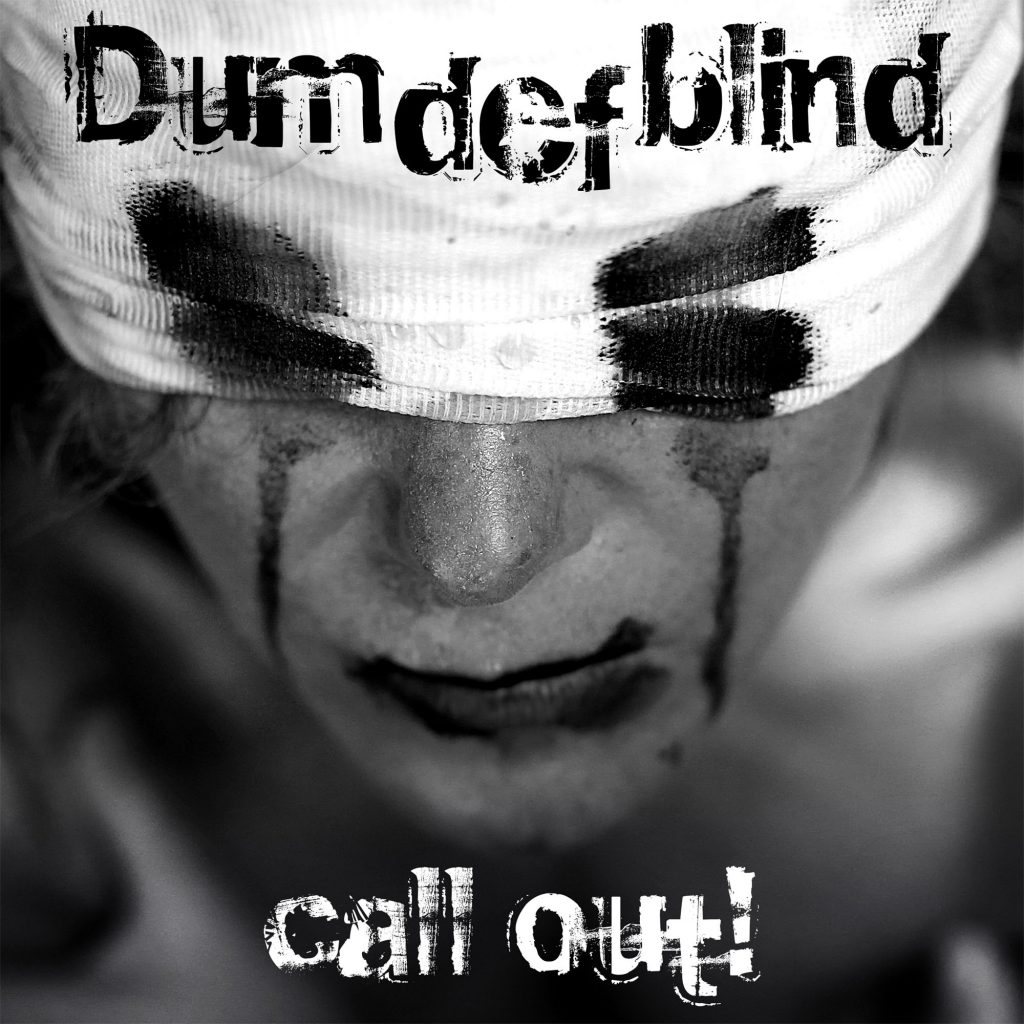 Album liner notes
Produced by: Ronald Malmberg
Engineered by: Christian Silver & Olof Berggren at Studiomega
Mixing & Mastering by: Christian Silver
Cover photo by: Karin Abrahamsson
The Dumdefblind band
Ronald Malmberg: Guitars
Larsa Bertilsson: Vocals
Mike Bengtsson: Drums*
Thomas Roweklint: Bass
Andreas Olavi: Guitars
* Peter Strandberg: Drums on the album
Mike Bengtsson: Cowbell on Call Out
Lars TC Anderson: Bass on preproduction and narration on Wake Up.
Released: 29th of June 2017
Catalogue Number: 5057302456610
Photos of Dumdefblind live performing Call Out album
Band page: Dumdefblind