The debut 7″ by the band Spit It Out! features two songs with a heavy beat and a funky groove. The vinyl edition is very limited, but the music is available on streaming and download services.
Links to stream and download: Spit it Out! by Spit It Out!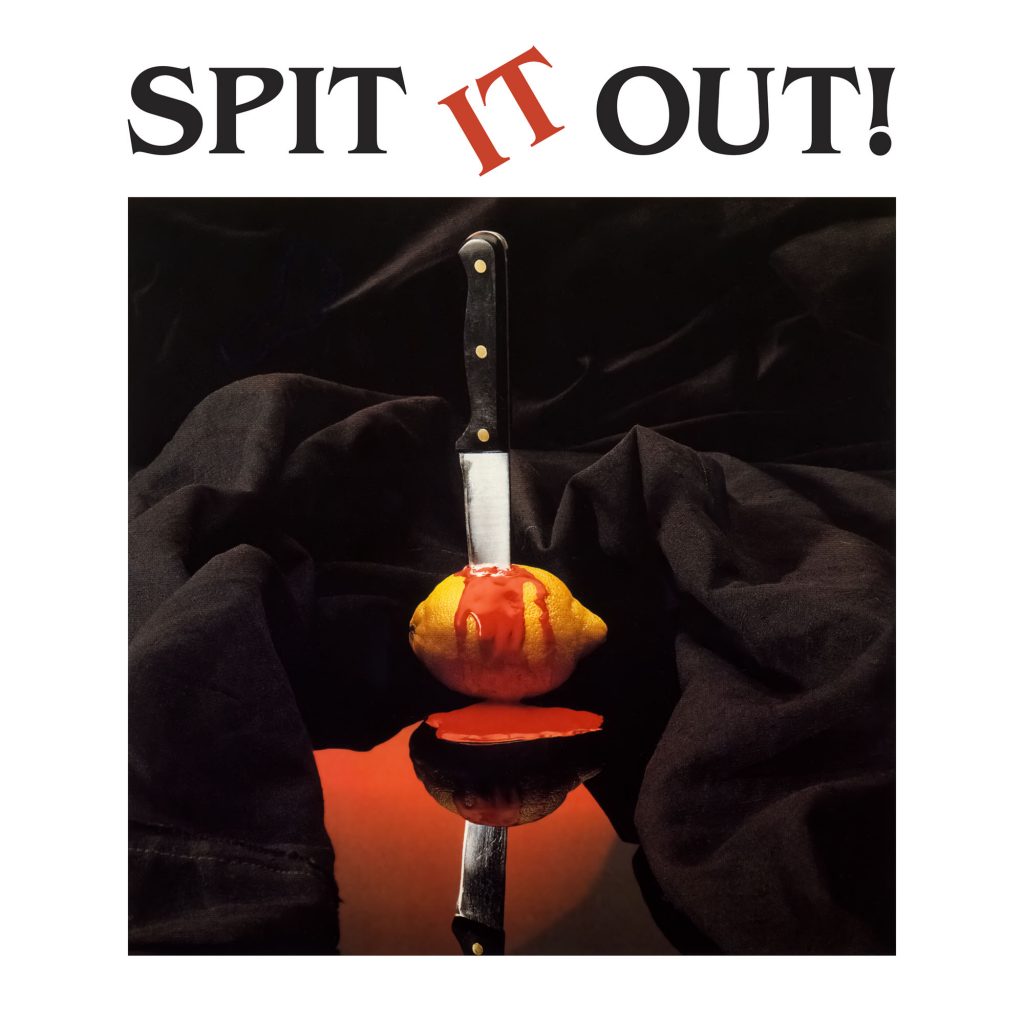 Album liner notes
Produced by Spit It Out!
Engineered & Recorded by Cenneth Almgren
Mixed by Måns Abrahamsson
Recorded & Mixed at Tuff Studio, Gothenburg Sweden
Cover photo by Bosse Tornevall
Design by Lars TC Anderson
Band photo by Henry Ivarsson & Margaret Ford
Recorded and mixed: 1991
Catalogue Number: 5059137306702
The Spit It Out! band
Lars TC Anderson: Super Bass, Lead- and , Backing Vocals
Carsten Rickermann: Scalloped Guitars, Backing Vocals
Håkan Ljungtegen: Snake Guitars, Backing Vocals
Michael Persson: Keyboards, Backing Vocals
Johan Laux: Drums, Backup Shouts
Band page: Spit It Out!
Guests
Additional Backing Vocals by Sofia Glamheden & Mike Bengtsson
Thanks
Dion Strouse, Stefan "Börje" Svensson, John Ballard, Fredrik Larnemo, Danne Glamheden, Bosse Christiansson, Kajsa Mellgren & Pernilla Milacki, Fanny, ABF Varberg (Hååg & Staff), our Families and all of our friends.