Spit It Out! is a hard rock band with funky groove running through their music without loosing that edge.
Biography
Spit It Out! was founded by Lars TC Anderson, Carsten Rickermann, Håkan Ljungtegen, Johan Laux and Michael Persson in 1990 when relocating to Sweden after living in Hollywood, California. Carsten, Lars TC and Håkan had previously played in a band named Tinsel Avenue. Spit It Out! was influenced by funk, soul and hard-rock and made music in their own version of melodic funk rock.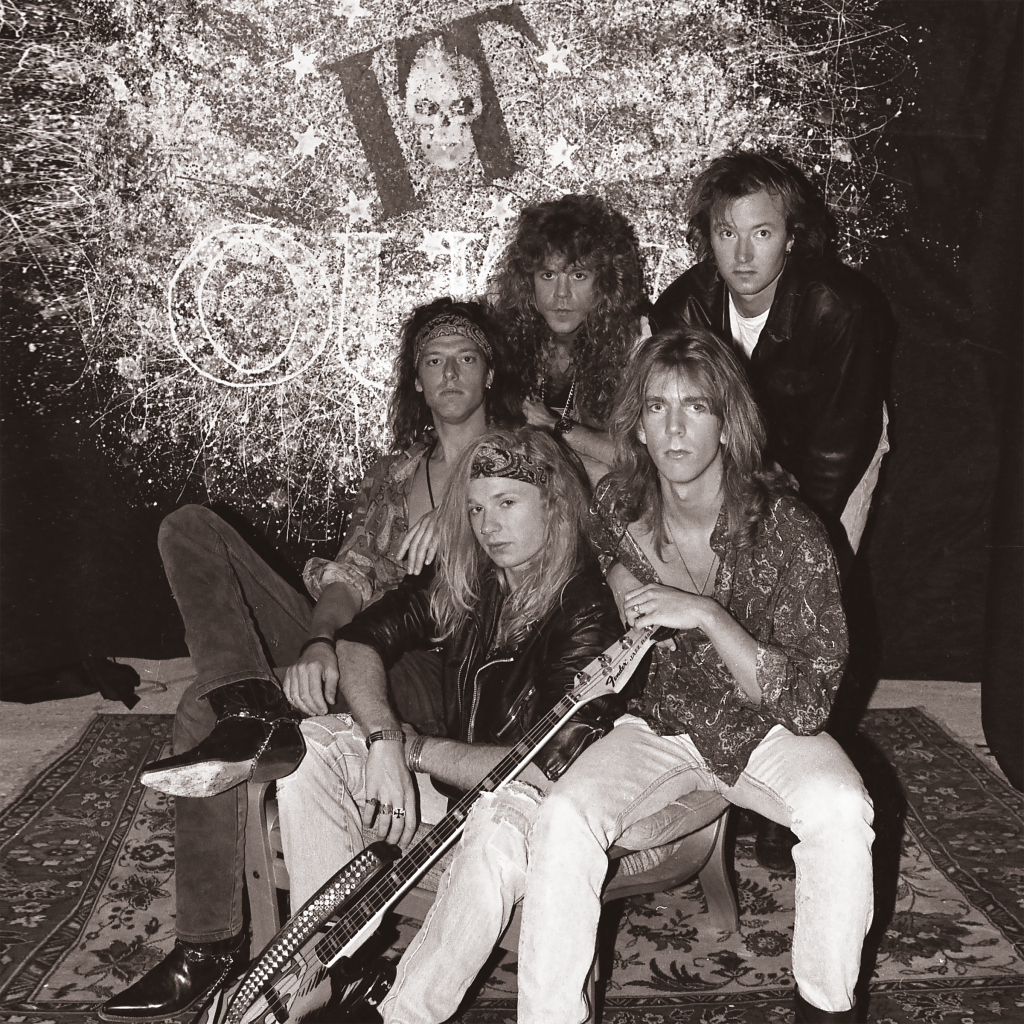 They recorded their first EP "Spit It Out!" in Tuff Studios, Gothenburg in 1991 featuring the songs Tied Up (Like a Slave) and H.O.T. This was followed up by two more recordings at Tuff Studio which resulted in the independently released CD "This Is It!" 1993. The band frequented the Swedish West Coast with live shows during the first half of the '90s.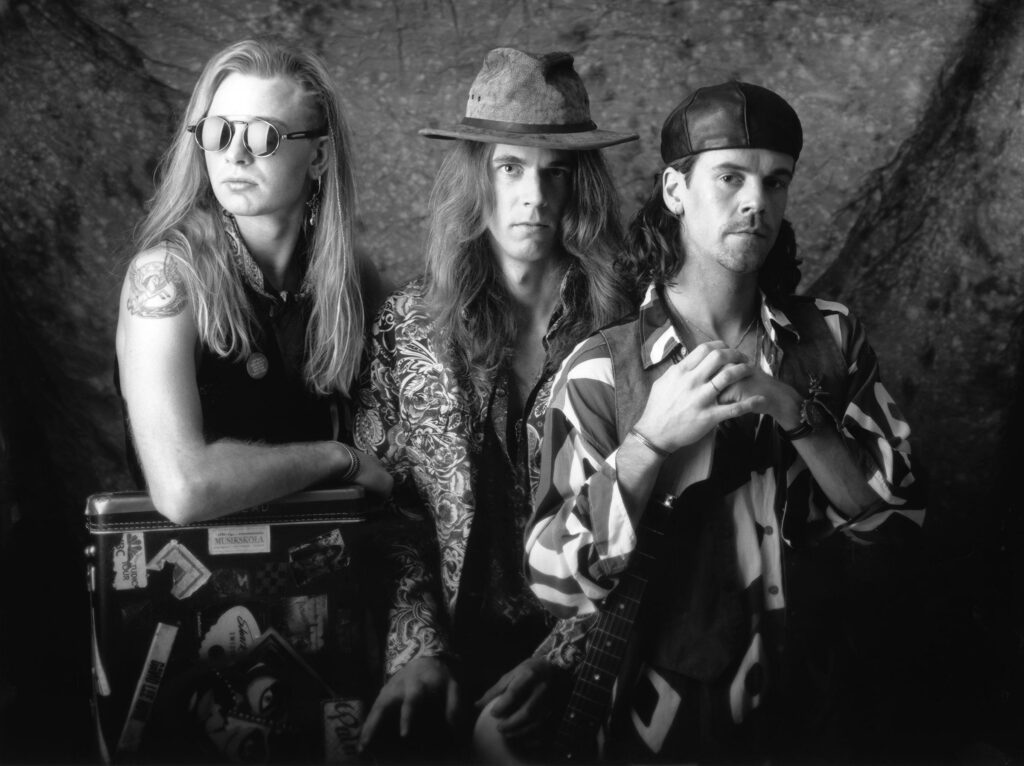 Following the departure of drummer Johan and guitarist Håkan in 1993 there were a number of drummers who tried out for the band until, one being Peter Månsson (who later joined the band Vildsvin). When Tyrone Berglind joined in 1994 he was a great fit able to handle any challenge. The music turned a bit heavier at this time. As the band entered Recordia Studios in 1995 they found a sound they had been searching for when engineer Fredrik Larnemo went out of his way to make it happen. This recording is briefly mentioned in the feature of Spit It Out! in Janne Starks – The Encyclopedia of Swedish Hard Rock & Heavy Metal.
The recording Hear, See & Say No Evil was never released to the public until now and features the titel track Hear, See & Say No Evil in quintuple meter. It's probably one of the rarest ways to groove in classic hard rock music and mostly frequent in classical music or jazz. The second track Erupt got a funky pulse without losing the hard rock edge. The lyrics are about how we need to erupt from our sleep before we lose our world. "There's the smell that arise as the world slowly dies, We watch on a screen and pretend it's a dream". Both songs lyrics has inspired to the cover by Lars TC Anderson.
As Tyrone and Michael left the band late 1995 the band went into another transformation and became a trio with a new drummer, Dennis Johbarn.
Spit It Out! has been on hiatus since 1999 but they're still friends and you never know, it's not impossible they might do something in the future…
Spit It Out! Band
Carsten Rickermann: Guitars
Lars TC Anderson: Superbass, Lead Vocals
Michael Persson: Keyboards, Backing Vocals 1990-1995
Håkan Ljungtegen: Guitars 1990-1993
Johan Laux: Drums 1990-1993
Tyrone Berglind: Drums 1994-1995
Dennis Johbarn: Drums 1996-1999
Spit It Out! Music
Links to streaming and download: Spit It Out! Music
Spit It Out! on Social Media